Essence Johnson, OD, FAAO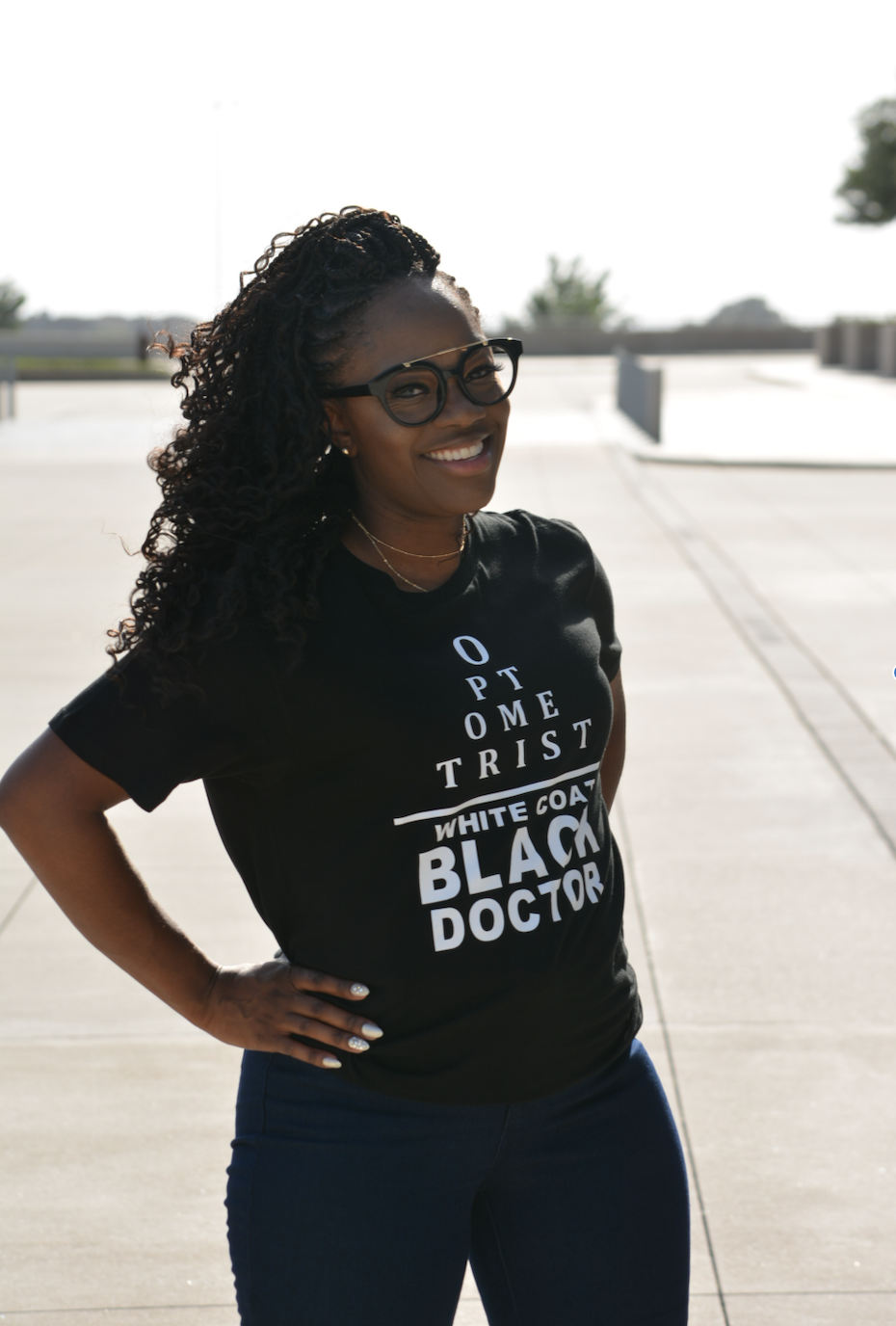 Dr. Essence Johnson is an "HBCU made," residency trained, community and correctional health optometrist in Dallas, Texas. She received degrees from Prairie View A&M University and the Pennsylvania College of Optometry at Salus University, in addition to completing her residency in Ocular Disease at Omni Eye Services of Atlanta. She is also a Fellow in the American Academy of Optometry and a Diplomate in the American Board of Optometry.
Inside and outside of the office, Dr. Johnson is committed to being a diversity, equity, and inclusion champion, ambassador, and educator. For her, patient education isn't limited to the ocular conditions a person may have, but also in sharing the experiences that influenced that once middle school girl who was introduced to S.T.E.M. by her 6th-grade math teacher to be inspired to become the professional career woman, wife and mother practicing and preaching optometry while serving and impacting her community in English and Spanish. Dr. Johnson also has chronic dry eye which is complicated by environmental allergies and is alongside her patients and the rest of the community managing her symptoms day to day.
Dr. Johnson is a sustaining member of Sigma Gamma Rho Sorority, Inc., the Chief Visionary Officer of Black EyeCare Perspective, and co-founder and co-advisor to the Black EyeCare Perspective Pre-Optometry Club, where she is helping future optometrists not only survive but thrive in their pursuit. She is redefining the color of the eyecare industry 1% at a time through advocacy, action, and accountability (13% promise).
Click here to read all of Essence's articles on ChronicDryEye.net.